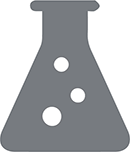 "At Tashia®, we innovate and strive to provide immediate solutions"
Packaging and chemical product plant
Tashia® was founded in 1986 as a trading company in the sectors of disinfection and water treatment. In 2005, we took a major step forward and registered Tashia® as a manufacturer and packager of chemical products for water treatment, and also registered the PEROXAGUA brand in order to develop innovative products and systems in a market in need of them.

Almost two decades later, here at Tashia® we continue to innovate and evolve to provide immediate solutions.
Driven by the search for greater efficiency, we have incorporated a new chemical product packaging plant, which allows us to improve the process from start to finish, and thus offer a high-quality product to our customers.  
This new semi-automated packaging plant is equipped with the latest technologies and innovations.
Tashia®'s packaging plant is divided into four areas, each with state-of-the-art equipment and highly efficient systems. The design of the plant fulfills all expectations and features the latest protection systems and technologies to guarantee the well-being and safety of the Tashia® team, as well as ensuring respect for the environment. Accordingly, we regularly carry out various checks on the selective waste collection systems and the constant air renewal systems, among other actions.
Today, the plant's production capacity continues to focus on the most widely-used products for water treatment: biocides, flocculants, precursors, adjuvants, antiscalants, pH reducers, algaecides, etc.
We work and innovate every day to offer our customers and distributors a tailored, suitable, and efficient service. In the near future, we will expand the new packaging plant in order to be able to produce new equipment to adapt to emerging needs and market developments. This will enable us to contribute to improving water treatment systems.
We improve day by day and optimize the quality standards established since the very beginning, in order to monitor the quality and concentration of the product.
We have recently increased the chemical product storage area to guarantee the stock of top-quality products, always in compliance with all European and national regulations.